Fonte Bertusi Journal
The Great Oak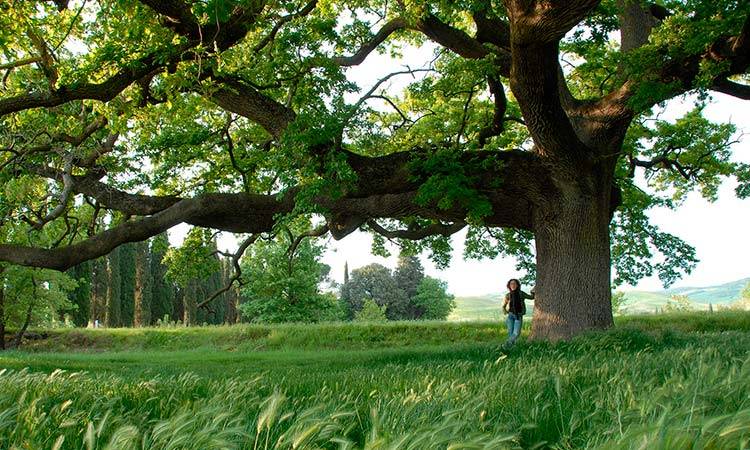 The Great Oak of Checche
The road from Pienza, going south, leading to Chianciano Terme, is different from all the others as it is strangely straight, and the landscape, depending on the season, completely changes appearance, although this is not so unusual in these parts.
The road is lined with cypress trees and flat fields because it is close to the riverbed of the Orcia River. In the spring you can witness an incredible display of nature, because arising spontaneously in the midst of the fields are enormous crops of poppies, painting the landscape with eye-popping hues of red. Continuing in this direction at a slow speed, suddenly on the right is a huge umbrella of green leaves. The Quercione of Checche. The Gigantic Oak of Checche. The name derives from a common bird that nests in its branches: the Magpie (Pica Pica), or in dialect it is called Cecca or Checca.
It's impossible not to stop and walk under this massive oak tree that calls you to itself as an ancestral mother.
It is a thing of the past, and suddenly you find yourself a child, lying under the branches of a huge tree, and you imagine climbing a giant tree to dwell in its branches.
That's what you feel in this living monument that is over 300 years old, which has seen so much of the history of this land and sheltered under its branches generations of tiny men.
Distance from Fonte Bertusi: 14 km – 19 minutes drive time
By Manuela Rosati - Copyright 1998-2018 Fonte Bertusi
Tags