Fonte Bertusi Journal
Radicofani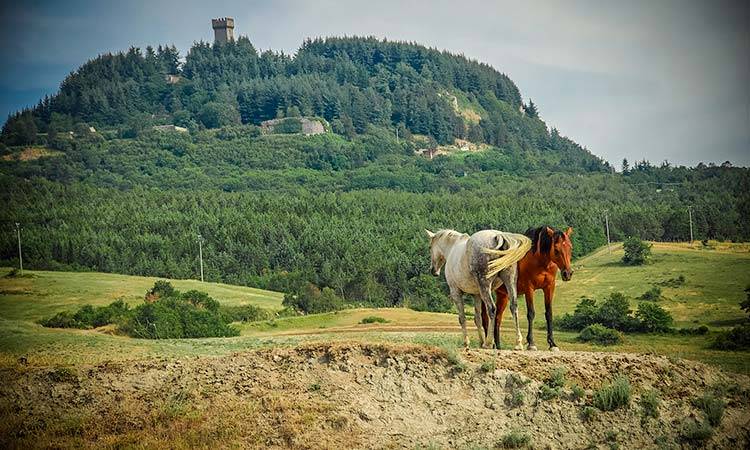 Radicofani
At the southern border of Val d'Orcia lies one of the most impressive fortresses in Tuscany, which for centuries has regulated passage between the Grand Duchy of Tuscany and the Papal territories. Though the site was used by the Etruscans and Romans, the fortress was built only shortly before the year 1000. It was modified several times and, in the 16th century, reinforced with bastions capable of standing up to artillery fire.
The tower, rebuilt in the 20th century, offers an extraordinary view over Val d'Orcia, Amiata, the Apennines and the Trasimeno and Bolsena lakes. The churches of San Pietro (13th century) and Sant'Agata contain a considerable collection of Della Robbia terracotta works and wooden statues. The severe Palazzo Pretorio today houses the Town Hall.
The Palazzo della Posta stands on the old Via Cassia. A Medici villa, it was transformed into a customs house and a hotel that accommodated many illustrious travellers. A road winding through the erosion furrows leads to the mediaeval village of Contignano.

Distance from Fonte Bertusi: 32 km – 40 minutes drive time
By Alice Canale - Copyright 1998-2018 Fonte Bertusi
Tags