Fonte Bertusi Journal
One day in Pitigliano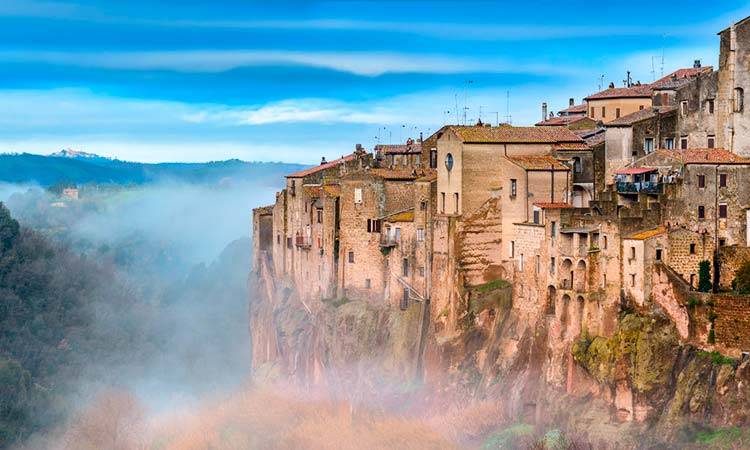 One day in Pitigliano
This small city dug into the tuff contains an historical route that goes from the Bronze Age to the Second World War.
Arrival
Arrived in Pitigliano you can park in the modern city, outside the historic center, where there are some paid parking a few steps from the center, or, with a little luck, you can find a place in Piazza Nenni.
Sights in Pitigliano
1. Pitigliano is also known as the small Jerusalem for the presence of a large Jewish community, in the Ghetto you can admire the Synagogue and other interesting for a religious and architectural point of view. There are the cellar where kosher wine was produced, the kiln, and the Jewish cemetery.
2. In the Civic Archaeological Museum of Pitigliano it is possible to admire finds belonging to the Bronze Age and to the Etruscan times. It is also possible to see a live restructuring on some vases found in the archaeological sites of the area.
3. It is al interesting a visti to Palazzo Orsini, inside which there is the Museum of Sacred Art which houses a collection of works of art from local churches. Inside the building there are also majestic rooms, elegant paintings and rooms that were once secret.
4. In the outdoor Archaeological Museum Alberto Manzi it is possible to know the various phases of the urban structure, from the old hut to the Etruscan house.
5. The Vie Cave are paths carved into the tuff, very deep and about one kilometer long. These are very humid environments ideal for mosses and lichens. Since these excavations have been carried out, it is still a mystery, some hypothesize that they have a sacred and funerary purpose, others believe that they were paths to connect the various neighboring communities, others believe that it is the result of wear caused by cartwheels.
Events
In Pitigliano in mid-August, you can go back in time with the Festa della Contea, where you can taste local specialties, watch Renaissance shows with acrobats, dancers and jugglers. An excellent local cuisine, accompanied by wine tastings, can also be tasted during the September diVino, the wine festival in the Tuff that takes place during the four days before the first Sunday in September.
By Alice Canale - Copyright 1998-2018 Fonte Bertusi
Tags