Fonte Bertusi Journal
One day in Perugia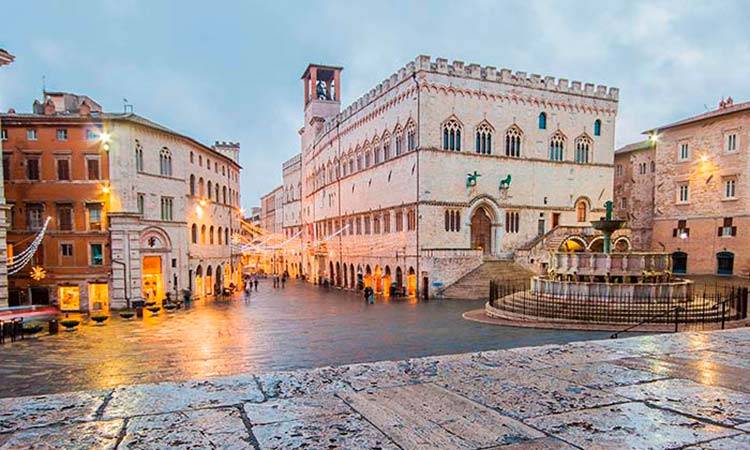 One day in Perugia
Perugia is the capital of the Umbrian region known for its beauty and its chocolate production and culture.
Arrival
The historic center of Perugia is a limited traffic area, so it is necessary to park outside. The best is definitely parking for free at the big Pian di Massaio lots, and then you can take the minimetro that leads to the center, at a cost of 1.50 euros each way. The parking lots around the historic center are rare and subject to charges. Another alternative is to park at the Perugia station and reach the center by bus.
Sights in Perugia
1. Piazza IV Novembre with its Fontana Maggiore, symbol of medieval Perugia, are really beautiful. The fountain designed by Nicola and Giovanni Pisano dates back to 1275.
2. At Palazzo dei Priori there is the National Gallery of Umbria in Perugia, where paintings of Florentine and Sienese art of the 1400s, of masters such as Beato Angelico, Perugino, Duccio da Buonisegna and Piero della Francesca. There are also unique pieces of Umbrian jewelery.
3. The Rocca Paolina, was built by Antonio da Sangallo, at the behest of the Pope. In fact, La Rocca has the papal power until 1860. Its most suggestive part is probably that of the underground.
4. The Etruscan Well, is an example of hydraulic work dating back to the III or IV century BC. The well is 37 meters deep, 5 meters wide, and can be traveled to the end
5. Outside the historic center, the renowned Perugina chocolate factory is located. For the most delightful, a visit to the Casa del Cioccolato Perugina is a must. This is a museum that will introduce you to the history and production of the factory, including a tasty chocolate tasting. The visit lasts 1 hour and 15 minutes.
Events
In Perugia as it is now known, the chocolate culture is very popular, and every year in October there is the Eurochocolate, the event dedicated to chocolate. During July there is Umbria Jazz, a festival where the absolute protagonist is jazz, but it is also possible to appreciate other musical genres.
Tags