Fonte Bertusi Journal
A Shared Dream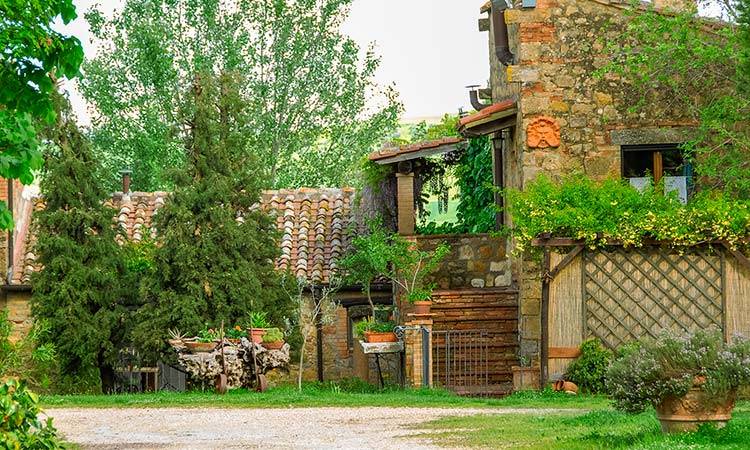 Nature is revealed to those who have passion!
On 10 August 1985 at 1:16 pm, a large moving van, heavily loaded to the brim, left Via Luigi Galvani in the center of Naples, headed for Tuscany. At the same time, in a blue family Opel, the whole family of Eddy and Mena and her four children took to the highway to start a new life. Edoardo and Trofimena have always gambled with their lives, betting that things would be better for themselves and for their children. And this time the bet was really high; to leave a secure job and the hometown, is not for everyone, it takes courage, a bit of unconsciousness and the desire to realize a dream. The dream of living a better life, to rediscover nature and to be able to share with others this new adventure. Yes, even when sharing was not fashionable, the two young parents decided to share their project.
Restoring a farmhouse in Tuscany and turning it into a holiday home. They rolled up their shirtsleeves, and without knowing anything about tourism, they opened the doors of their "new" home to the entire world. The Val d'Orcia at that time, dozing and lonely in its large enchanted spaces, did not yet know the fame of tourism. It was 1990 when the first customers were greeted by the two young people excited and full of hope. The Farm, simple and essential in its renovation, just needed to return to where its greenery and its trees would once again give shade to the ancient structure, which had become abandoned in recent years. And this was the biggest challenge, to replant trees and bushes, one by one, and weave a large blanket of nature to smile once again upon the splendor of the ancient farmhouse, built in the 1700s. And so they proceeded in this way: planting more than 250 plants, including olive trees, cypresses and many types of bushes on the property.
Many species of birds have made their homes here, and the animals of the valley have returned. And in the meantime the Val d'Orcia has become a natural preserve and a UNESCO Heritage site, brought together without fear. Now that they have been here almost 25 years, Edoardo and Mena have more free time for themselves and their sons have been given the task and privilege to continue this adventure, still hopeful that this lifestyle can teach respect for others and to share with the world the choice to slow down, to stop every so often to reflect on the meaning of our modern life.
By Andrea Pisano - Copyright 1998-2018 Fonte Bertusi
Tags