Fonte Bertusi Journal
Castiglione d'Orcia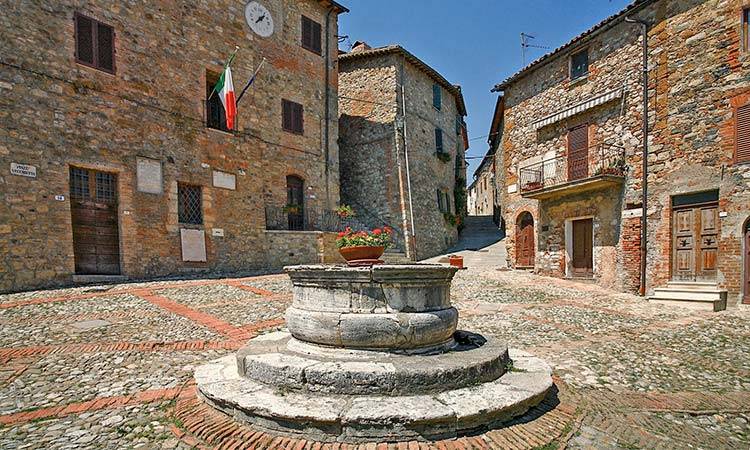 Castiglione d'Orcia
It is the pearl of the Val d'Orcia, a small town perched on a hill and topped by the fortress called Rocca di Tentennano. In the heart of the village is main square dedicated to the painter and sculptor Lorenzo di Pietro (known as Vecchietta) with its travertine marble well built in 1618 at its center, and on which now stands the Town Hall. Remarkable are the churches of Santa Maria Maddalena and the Saints Stephen and Degna.
Nearby are several small villages which are also very interesting, such as Vivo d'Orcia located on the edge of the beautiful woods of Monte Amiata, and within a short distance from the center of the village is the Hermitage of Vivo, a late Renaissance palace designed by Antonio da Sangallo the Younger . This small village is famous for its springs which supply the purest water of Siena and the Val di Chiana. In the middle of a beech forest, a road leads to the little church of Ermicciolo, the first part of the village Vivo d'Orcia.
You can also visit the old town of Campiglia d'Orcia which has retained its medieval character with its narrow streets, stairways and covered walkways. This area is renowned for its famous Sagra della Castagna, or Chestnut Festival.
Distance from Fonte Bertusi: 16 km – 20 minutes drive time
By Alice Canale - Copyright 1998-2018 Fonte Bertusi
Tags