Fonte Bertusi Journal
Pienza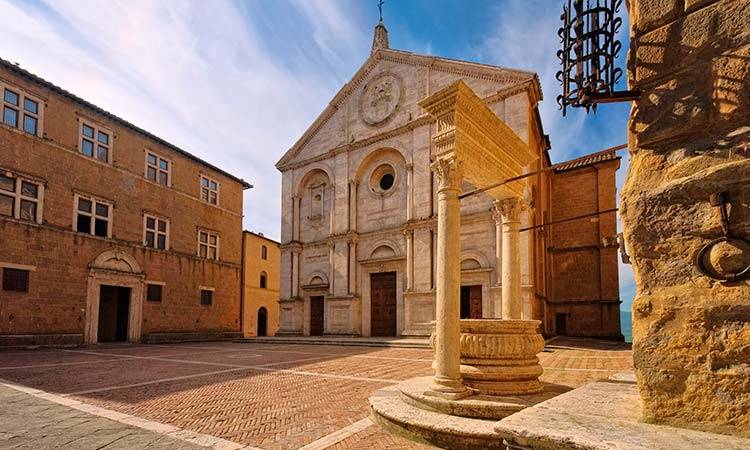 Pienza
The greatest achievement of Pope Pius II, certainly was the transformation of the small village where he was born, Corsignano, in a real jewel of Renaissance urbanism: Pienza, the ideal city. To do so he relied on one of the greatest architects of his era, Bernardo Rossellino. Rossellino's intervention concerned the whole village, but it is mostly in the new central square that one sees all the genius of this project.
Around the square trapezoidal shaped, Rossellino brings together all the main buildings of the city, and the seats of civil and religious power, arranging them in a precise geometric and perspective order. The new city cathedral, one of the most important monuments of the Italian 400, with its delicate balance between Gothic and Renaissance forms, also the Pope's palace, next to the cathedral, is designed according to classical art's criteria.
The building is a square plan and ends at the back with a decree hanging garden with geometric flowerbeds, through which today it is projected into the magnificent landscapes of the Va d'Orcia. Since 1996 Pienza is considered a world heritage of humanity.
By Alice Canale - Copyright 1998-2018 Fonte Bertusi
Tags